Intro.
Will $500 a day change your life? А 1000$ ? Many people dream of getting that kind of money at least monthly, not to mention that the income was at least regular.
But still there are some who manage to save money and start thinking about investing or buying something serious, which would help to have a passive income and live on a small income. I'm not talking now about investments at the stock exchange, various investment funds and even about cryptocurrency.
Since my site still has a certain theme and I gather different information about trading robots, indicators, signals from various testers and so on. I have gained some experience in assessing and validity of each product on my site, and without condition I can vouch for my words all that I have, I have not a single bought post or comment on my entire site. All there is, it was created by me and you have visited this resource.
Of course I've been trying to become a competent trader for several years now, and I dream that someday I will gain enough knowledge and skills to not worry about my future life and have a stable income on which I can live.
Of all the abundance of trading bots, I like about 10 pieces, I've done relevant articles and newsletters. Today I want to share 3 kinds of my favorite trading bots, gold trading, cryptocurrency trading and currency pairs trading.
Accordingly three different bots, because I believe there cannot be a universal strategy for all types of trading tools.
This is just my opinion. If you do not agree write me-https://t.me/fxbotreviewbot
Gold.
I love working with gold .Those who watch gold are well aware that in the second decade of the twenty-first century, the precious metal ceased to be a safe haven, protecting investors' assets from inflation by its constantly rising price.
The long-term tendency of gold price increase led to four-digit exchange rates, wide spread of robots and strategies, which were presented as a grail, in fact, using averaging in the form of "stretching" the net of buy orders or Martingale – increasing positions with growing losses.
XAUUSD clearly differs from currency pairs in its movement style due to low liquidity and intervals of intraday activity. Knowledge of these features allows us to create unique strategies.
Here is one of them.
Aura Black Edition.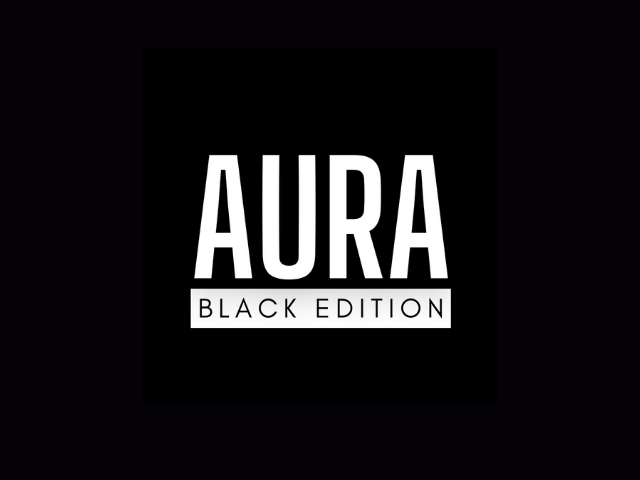 The EA showed stable results on XAUUSD when working with my broker. I have been working with it for 5 months. The EA does not use dangerous money management techniques, neither martingale, nor grid, nor scalp. Suitable for any broker conditions.
Cost: $599
Working symbol : XAUUSD
Working Timeframe: D1
Min deposit: $500
Min leverage: 1:20
-No martingale, grid and other dangerous methods of capital management.
-Tight stop loss and take profit for every position
-Not sensitive to broker conditions
-Easy to set up.
Also happy with its initial price, which allows to be on the side of this advisor. I do not have active accounts right now and I also could not find any data from myFXbook or from accounts on which the robot is working now on the website of the creator of this advisor. I don't think I would have bought a pig in a poke.
I don't really feel comfortable communicating with the author about the EA. I do not know what to do with it because it is too long and it does not work when it is no longer relevant.
Crypto.
In 2017, bitcoin (BTC/USD) trading finally started on Forex. Due to the high volatility, trading this cryptocurrency pair has become an extremely attractive tool for traders to this day.
Bitcoin is currently the most popular cryptocurrency. BTC is used by many Forex companies, offering, in turn, convenient mechanisms for cashing and conversion.
It is important to note that bitcoin is the progenitor of the politically-independent trading network, offering a revolutionary new and yet purely digital payment system.
Algorithm developers also keep pace with progress and come up with new ways to make money for traders automatically.
Cryptocurrency trading is perhaps the most profitable for a trader as crypto is a very volatile trading instrument. Therefore, it is not boring to work with him and make money.
There are many bogus advisors that have a low cost and, thus, attract clients, I do not believe such scammers and do not believe in their work. This applies to all types of trading, no one will ever sell their brainchild, developed over the years for $ 100. Therefore, I spend a lot of time searching.
Indicator Premium level Pro.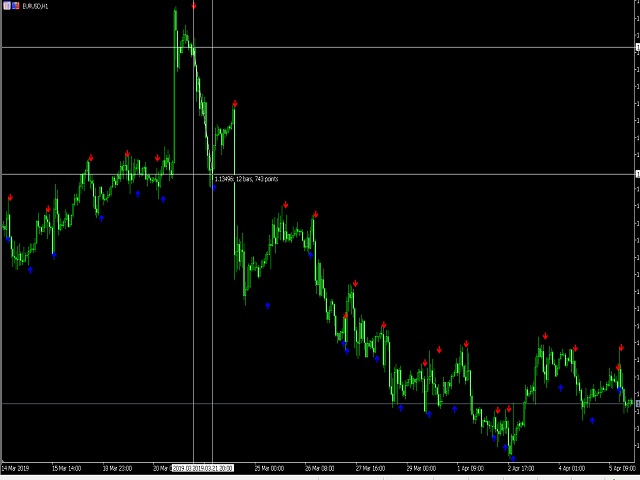 As the author himself calls it, it's a unique indicator with over 80% accuracy of correct predictions! I do not entirely agree with that, but it is possible to make money with it. I have been testing it for over 3 months. The result is better than average because I couldn't find anything better for the money.
The author cites screenshots of his accounts and cannot prove the efficiency of this tool in anything else. The only way to prove that it works is to give instructions on how to use it:
– As soon as the red arrow appears, we open a down trade, close it when the blue arrow appears, you can also open after the blue rise.
There is no need to configure it, because the settings are already set by default. Recommended for use in a daily chart, although I have worked with it around the clock.
Price: $1,399
Working symbol: crypto
One of the pluses of this indicator is that it uses a very small margin – about 10 points relative to its profitability. All in all, not a bad helper, but I'm still looking for something better for the money, in my mind it's up to $2000. Technical support, only through mail, which at the moment is not very convenient.
Currency pairs.
I am, of course, for work in gold and cryptocurrency, but so far the most popular Forex trading is currency pairs.
I will not describe what is better to choose Cross or Major, which currency pairs are more volatile, and so on, but I will skip to the point.
ELM EA
On this easier trading bots, you can wipe your feet in search of a profitable algorithm that will have low drawdown and high performance.
I never messed with martingale, netting, arbitrage and so on. I decided that I would only work with scalping in my accounts. That's the best. But here my choice was not limited to one day, there are hundreds of algorithms that use this strategy, I had to read reviews and search the Internet for something similar to the truth.
The first two purchases were unsuccessful, I did not make much profit on two accounts with different brokers, let's just say I stayed with mine, neither lost nor earned.
Then I came across a forum , where I actively discussed various topics, I got interested and registered there. It turned out that this forum was created to support the project, the author of the project communicated there and answered all the questions of different clients. I found a lot of useful information. The author has provided data on his real accounts and links on myfxbook, although they were not long term, since the project has just begun its development. But still, it is worth a lot these days. They offered two packages
The difference between these packages is only in the set of currency pairs and the number of trading accounts:
Optimum choice: MT4/MT5
– 6 currencies (EUR/USD, GBP/USD, USD/JPY, USD/CAD, AUD/USD)
– 3 accounts
– Any broker
– 999$
Professional: MT5/MT4
– 26 currencies (EUR/USD, GBP/USD, USD/JPY, EUR/JPY, USD/CAD, AUD/USD, NZD/USD, AUD/JPY, AUD/NZD, AUD/CHF, AUD/CAD, CAD/CHF, CAD/JPY, CHF/JPY, EUR/AUD, EUR/CAD, EUR/CHF, EUR/GBP, EUR/JPY, GBP/AUD, GBP/CAD, GBP/CHF, GBP/JPY, NZD/JPY, NZD/CCHF)
– 10 accounts
– Any broker
– 1999$
At that time, I didn't have a lot of money, so I bought the Optimum version and then switched to the Pro version for an additional fee.
At the end of 2020 I bought it for $1499, but now the prices are reduced and the website  shows a price of $999. Pretty frustrating, I could have deposited that money.
I worked with different brokers, but I had to work with the brokers from the list of recommended ones, as advised by the author. I chose Tickmill and I did not lose.
In the first week I earned 15% of my deposit, now the average value per month, if there are no loud events, as the expert loves volatility and copes with it perfectly, about 40% – 55%. But much depends on the broker and the selected leverage and settings. I worked with the default settings.
My experience is probably not that great and it's just that I'm not very good at it. Maybe my experience is not so great and I'm not a programmer who can create the code of the EA from scratch, but I have shared with you only my personal experience, what I have encountered when using all this software.
If you think I have something wrong, maybe I do not argue, you can leave your opinion to me in Telegram, I will be glad to hear the opinion of each of you – https://t.me/fxbotreviewbot