Iprofit Custom is an informational indicator that partially duplicates the information that can be found in the backtest or in MyFxBook monitoring. Iprofit Custom simplifies it, shows it more clearly and online – no need to download the backtest once again. The indicator displays profitability statistics, its main role is psychological. For many traders, it is important to see the current return, its relation to the return of previous periods, etc. If a person sees that his results are improving every month, this gives him a desire to work further.
Iprofit Custom indicator settings
Some strategies involve constant monitoring of limits on profits, losses in points, lots, and percentages of the balance. This applies to risk management in terms of controlling emotions. For example, if a 20% increase is received in a month, you can take a break or switch to higher-risk strategies.
What the indicator shows. Iprofit Custom displays the profit or loss on the account in points, deposit units and percentages on the price chart. Information is divided into time intervals – day, week, month, year. Custom indicator – the installation file is added to MT4 through the data directory.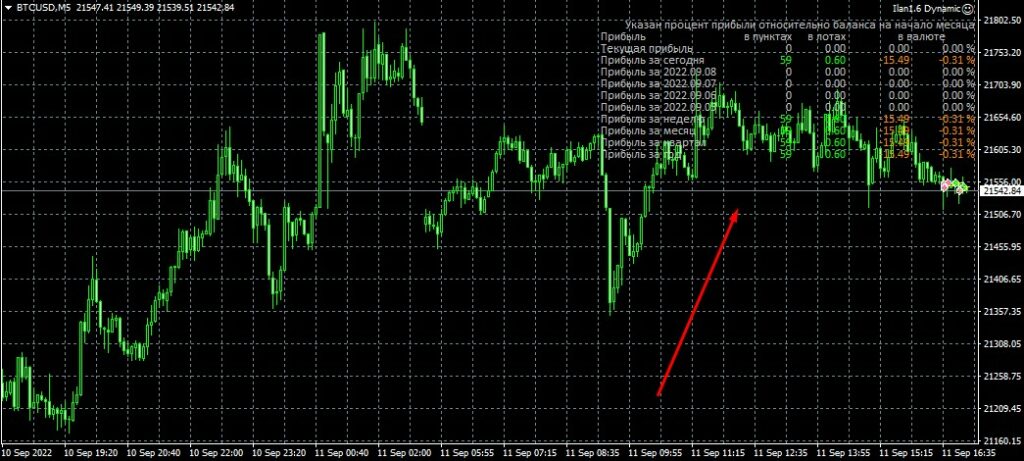 In the basic version, the indicator is placed on the right and is not very convenient from a visual point of view. Its location and fonts are changed in the settings.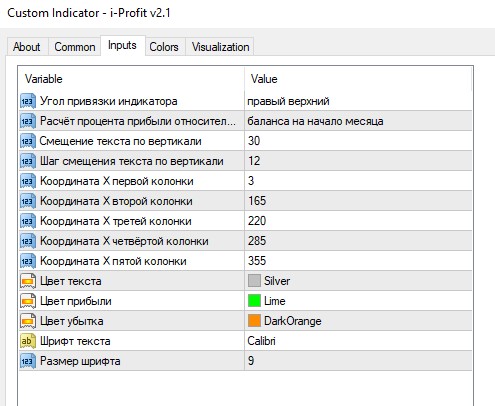 The main setting parameter is the calculation of the percentage of profit. Binding to the underlying value of profit. For example, calculation of interest relative to the deposit at the beginning of the day, month, etc. Other settings: anchor angle (placement of trade statistics), line spacing, line position relative to the X axis, offset, fonts.
The disadvantage of the indicator is that it covers part of the price chart and it would be more logical to display it, for example, in a separate window under the price or in a separate tab in MT4. When indicators and levels are superimposed, the information will simply not be visible. Therefore, there are two options: remove the indicator from the chart, adding it only when statistics are needed. Or use it in long-term strategies, where the chart is controlled for several minutes per hour.
Conclusion. Iprofit Custom is an auxiliary indicator that provides basic profitability statistics. Its use does not mean that you need to completely abandon the analysis of the backtest – there are a lot of mathematical statistics in the backtest. Alternatively, you can order its revision – add information about the mathematical expectation, drawdown, etc. to the output statistics.